3.New York Yankees
︎Back
Next︎
Catch some
New York magic!



2018 //

BROADCOAST/OOH/EXPERIENTIAL/TICKETS
Agency: VICE/Virtue

The Yankees came to us to create their tickets, commercials, and out of home advertising for the 2018 season.
I was very excited. Probably embarrassingly too excited. The New York F*cking Yankees.

Bonus points: My dad finally liked something.



Broadcast //
From super fans to family vans, all sorts of Yankee enthusiasts were targeted across the season.
Spot 1 The Warmup⬇ Shot half in NYC and half in Tampa at spring training, this cinematic season opener got fans jacked for the upcoming season. Narrated by the Yank's organ player + real recorded stadium sounds + Michael Kay, it was a fitting introduction for the upcoming season.


Spot 2 The Moment⬇
Catching a home run is amazing. Being around a fan who caught a home run is amazing. This snapshot in time is like a renaissance painting, one focal point everyone looks towards and a bunch of sub narratives and characters surrounding. Shot on sick slo-mo cameras, we brought this moment to life in all it's glory.


Spot 3 Made By You⬇
We gave 30 super fans tickets, smart phones, and the opportunity of a life time: shoot the next yankees commercial (During the Red Sox series nonetheless). Placed in 28 different sections around the stadium, we hoped to capture a big home run + the stadium experience from every angle on every phone. Man, did we get lucky. Thanks for being a beast Gleyber Torres.


Spot 4 The Judges⬇
Airing around Father's day, this spot intended to bring in more families to enjoy an afternoon at the stadium. OMG CUTE.










Tickets //
Taking queues from classic film strips, our tickets meshed the history of the Yankee's legendary past with their electrifying 2018 roster.
.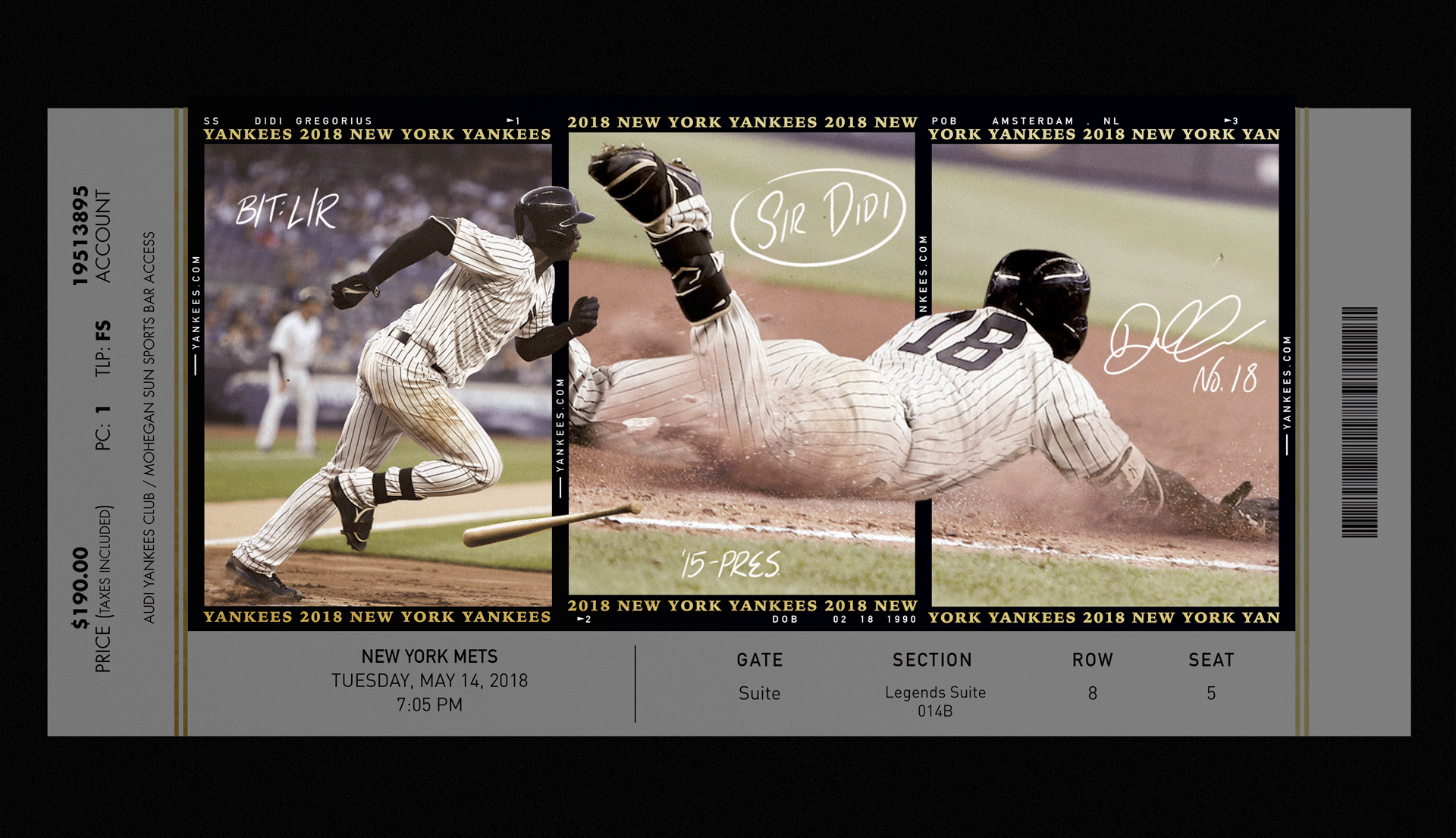 We pitched the idea for filmstrip flipbooks for group ticket buys, but sadly struck out.↑


Out of home //
From murals to cabs, every borough of NYC was covered in our campaign.



Even the jumbotron at the stadium introduced players using our

art direction

↑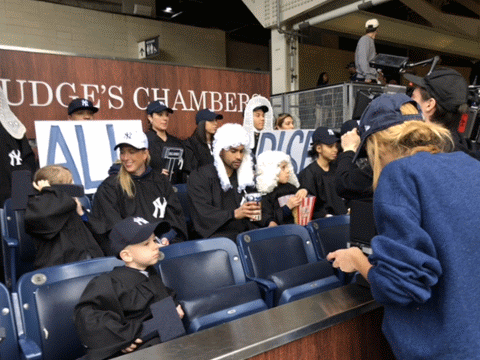 Made with ︎︎︎︎︎
CD: Mike Zuckerman
CW
: Will Stallmeyer
AD: Frank Garguilo